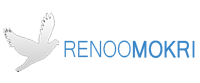 Principle 1: The Joy of The LORD is a Tangible Strengthener. The joy of the Lord is our strength according to Nehemiah 8:10. The joy of the Lord enables us to do difficult things. Think about it. What gave Jesus the strength to go to the Cross when He found it almost unbearable? Hebrews 12: 2 tells us that it was the joy of the Lord-"Looking unto Jesus the author and finisher of our faith; who for the joy that was set before him endured the cross, despising the shame, and is set down at the right hand of the throne of God"-Hebrews 12:2.
Principle 2: How do We Increase Our Capacity to Give Pleasure to God? In Hosea 6:6 we read "I want your constant love, not your animal sacrifices. I would rather have my people know me than burn offerings to me". Of everything we do in church, the one that pleases God the most is when we grow in knowledge of Him
Principle 3: In Proverbs 4:7 we read that "Wisdom is the principal thing; therefore get wisdom". In  Luke 2:52. We read "And Jesus increased in wisdom and stature, and in favour with God and man". Notice the sequence of the earthly growth of Jesus. Wisdom was the first thing that was mentioned before stature, which refers to physical growth, and favour, which refers to obtaining tangible and intangible benefits from God and people. Why was wisdom mentioned first? Because it is the principal thing
Principle 4: If you have been going to church regularly you also have to have been growing in church regularly. If your level of knowledge of the Scriptures and the principles, promises and qualities of God is not increasing as your attendance in church increases yet you are increasing miracles and financial breakthroughs you need to question what your objective for going to church is. Character development is the highest priority once a person has been saved because your character is the only thing you will take with you when you leave this world. "always learning but never able to come to a knowledge of the truth"-2 Timothy 3:7.